Loading image. Please wait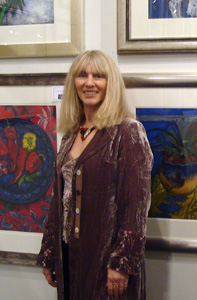 "I paint because it's there. I look at a scene, building, still life or whatever and see the patterns, rhythms and colours.
I try and reflect this in the vivid beauty and passionate colours of the Cote D'Azure. The ebullient blushes of colour shapes of a still life, the raw colour rhythms and emotions of New York.
I see buildings with patterns of colour - shadows casting unusual shapes, all of which I find fascinating.
As Henri Mattisse said: 'Colour was not given to us in order that we should imitate nature. It was given to us to express our emotions'"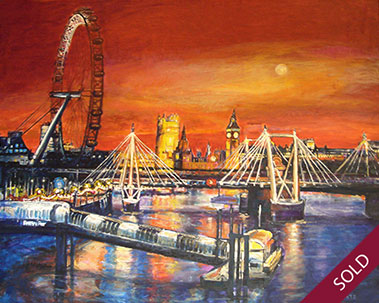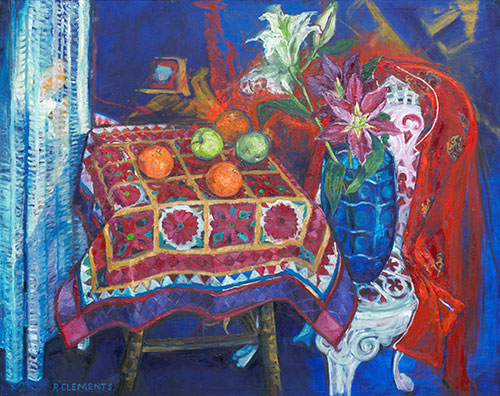 New Work